A Healthy Basement Company Serving Hendersonville and Asheville NC
Basement Waterproofing in Asheville & Hendersonville NC
Basement & Radon Solutions is the leading local basement waterproofing contractor, serving Western NC with a sub-floor drainage system engineered specifically to solve basement water problems in our area. Our systems are customized to meet the needs of any home, regardless of age or size. Every basement is unique, and has unique problems. One size does NOT fit all. We solve your unique problem, with a system designed just for you!
If your basement has ever leaked or flooded, then you need a quality basement waterproofing system. Without basement waterproofing, water problems never get better, they only get worse. Even if water leaks are uncommon, your home's air quality can be impacted and your ability to finish your basement is restricted.
All kinds of activities contribute to polluting the indoor air we breathe. Surprisingly, mold spores & radon gases can be found in your own home, especially in your basement and crawlspace. In high enough concentrations, these pollutants can seriously harm you.
The average adult breathes over 3,000 gallons of air, 40%-50% of which comes from your basement or crawlspace every day. Children breathe in even more air per pound of body weight and are more susceptible to air pollution. Senior citizens are also more sensitive to air pollution because they often have heart or lung disease. People exposed to high enough levels of certain air pollutants may experience burning in their eyes, an irritated throat, or breathing difficulties. Long-term exposure to air pollution, such as radon gas can cause lung cancer.
Mold, fungus and other organic organisms can cause long-term damage to the human immune, neurological, reproductive, and respiratory systems.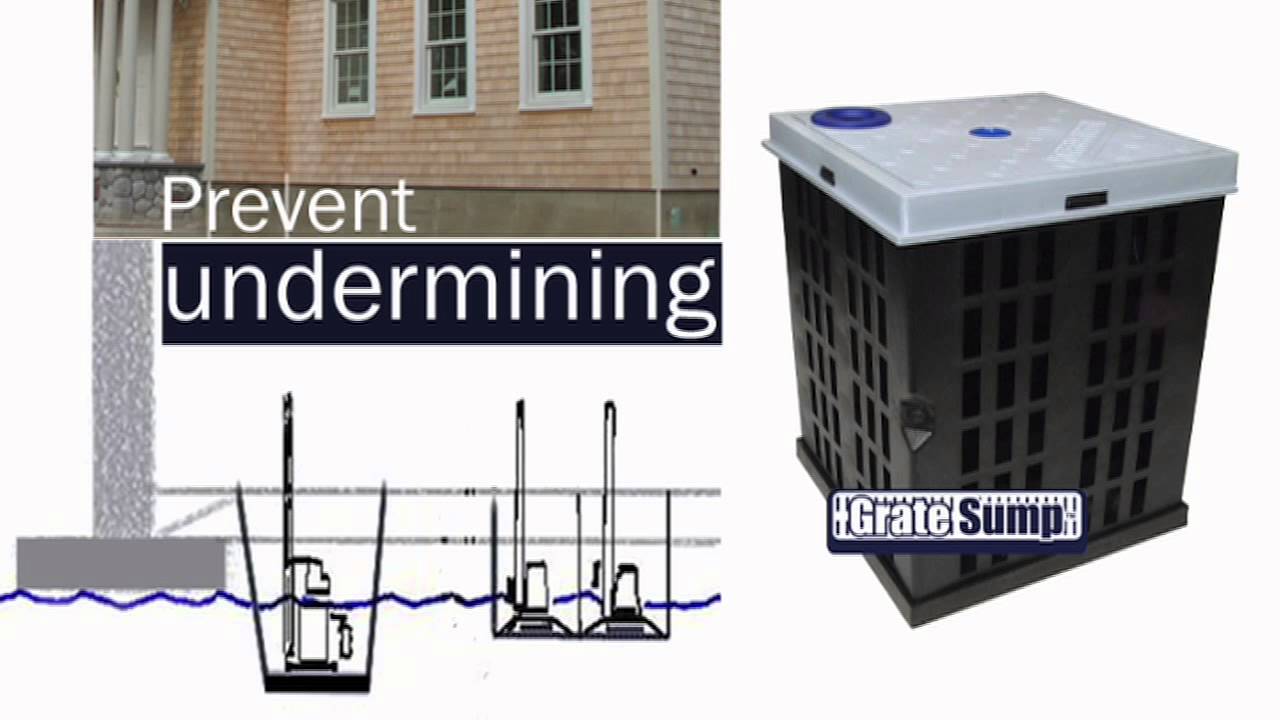 Basement Mold & Mildew
Mold and mildew microorganisms are everywhere and will grow under certain conditions. An environment that has water (moisture) and organic material (food source) will accelerate the growth of mold. Mold will continue to grow if a moisture problem is left unaddressed and can emit toxic particles that travel through the air.
The best and most cost effective way to manage the growth of mold and mildew is to prevent water and moisture from getting into the basement and to control the humidity. Eliminating organic material (food source) or using mold resistant material will help, but the truth of the matter is that there are too many food sources in the basement to prevent mold from growing by eliminating just one. Mold will eventually grow on all surfaces. The only effective way to control mold is to control moisture and humidity. Basement & Radon Solutions installs and services a full line of self draining dehumidification products to handle all sizes of basements and crawl spaces.
The Basement & Radon Solutions Approach
Many years of on the job and professional experience have gone into engineering the Basement & Radon Solutions basement waterproofing system. We only install closed drainage systems which utilize a wall vapor barrier to direct water down into the sub-floor drainage. Then, our powerful, patented sump pumps pump water out of the home.
What you can't see…
Basements with any degree of humidity or water are responsible for an unpleasant odor that sometimes proves to be a health hazard for anyone with allergies or a sensitive respiratory system. Undetected moisture and water, perhaps behind a basement finished wall, can create an environment for mold and mildew to grow.
Closed System Basement Waterproofing Drainage
"Healthier for your family and your foundation."
We always recommend a closed basement waterproofing system; any open system in a foundation or slab can elevate radon levels in the home. Radon testing is highly recommended after making waterproofing repairs to the foundation, slab or sealing/encapsulating a crawl space.
The heart of a closed system is an ingenious dual chamber drainage channel that is unique in the industry and provides a way to draw water from the outside walls as well as from the center of the basement.
Placed in a shallow trench, they work together with a specially designed basement wall vapor barrier system to direct all water and moisture into a drainage conduit. Access ports, strategically located along the system allow for easy inspection make certain the system continues to work efficiently for years.
An airtight GrateSump Liner encases a reliable pump or an optional battery backup system. Together with the sump liner, it is mounted in a manner that does not undermine the integrity of the foundation. A double pump float switch that makes sure it turns on when it's supposed to assures its dependability.
The system does not stop there, as it continues to the exterior of the home with our exterior drainage products, which are crucial to our interior drainage system to properly drain water away from your foundation.
Call our basement waterproofing experts today at 828-759-5522 or fill out our contact form for a free basement inspection.
Contact Basement & Radon Solutions Today!
Looking for a great price? Get a no cost, no obligation free estimate.